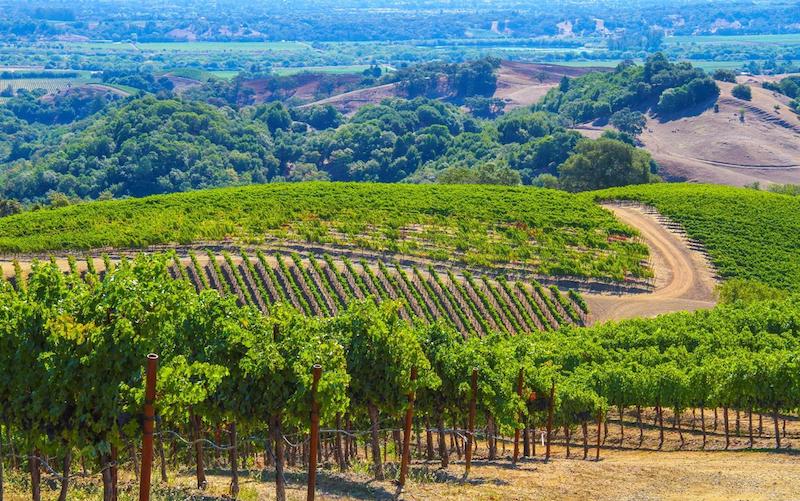 Train with PacWest in Sonoma County – Home to Ironman Santa Rosa and World Class Wineries 
We are excited to announce that our 11th annual late winter training camp will be held in the gorgeous wine country of Sonoma County, California. This special 4-day destination camp will be centered around the beautiful town of Healdsburg and the famous Dry Creek Valley.
This one-of-a-kind camp is designed to significantly elevate your training knowledge and overall fitness going into the 2019 race season including those preparing for one or both Santa Rosa Ironmans (140.6 & 70.3) while also adding a luxurious touch with fine food and wine tasting experiences.
BECOME A FASTER AND MORE KNOWLEDGEABLE TRIATHLETE
The goal of this specific camp is to make you faster and more strategic with both your training and racing. Train with us to gain insights into how you can elevate your triathlon performance. For a limited number of athletes, we'll provide 4 days of personalized coaching and customized instruction.
We're also offering activities for the "Sherpa" in your life (a.k.a. significant other) so plan to bring them along to experience Sonoma and to learn how to plan and support your Ironman-in-training.
WHO IS THIS CAMP FOR?
If you're considering a triathlon or Ironman race (especially Santa Rosa 140.6 and 70.3) for 2019, or you just want to learn how to improve your training with fewer hours and more balanced life, this is the camp for you. This camp is for motivated triathletes of all abilities and all fitness levels who want to become faster while training more efficiently. Most athletes will improve with less time training using Coach Jay's methods for reducing risk of injury while increasing fitness and gaining speed in the water, on the bike and on the run.
Unlike other camps, the goal is to not "destroy" you during these workouts. Instead, we'll teach you how to become a smarter, more efficient triathlete. You'll leave camp with a clear and actionable plan for continued improvement.
HOW IS THIS CAMP DIFFERENT FROM ALL OF THE OTHER CAMPS OUT THERE?
First, Coach Jay and staff will be teaching every session, every day, 100% of the time – offering instruction, evaluating your abilities, identifying issues that might be holding you back and diagnosing solutions that will lead to improvement.
Second, this camp is designed with the goal of helping you get faster through more efficient training. Every session has its purpose. Jay's goal is to make you a better triathlete by teaching you intelligent and purposeful training methods, not by simply piling on more training hours. You'll learn that – in many cases – "less is more." Once we dial in your personal training loads, we'll analyze how your nutrition, strength, and biomechanics can be fine-tuned to further improve your performance.
Third, before arriving at camp, we'll conduct a one-on-one phone consultation with you to determine your interests, abilities, strengths and weaknesses.
Finally, our training will take place in and around the amazing venue of Healdsburg and the Dry Creek Valley.
Camp Headquarters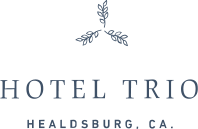 Hotel Trio Healdsburg*
110 Dry Creek Rd, Healdsburg, CA 95448
(707) 433-4000
www.hoteltrio.com
* Hotel Trio Healdsburg is a Marriott Property.
Special VIP Camp Room Rates
$188/night ($179 + $9 destination fee) plus 16% occupancy tax
Check in: Wednesday, March 13
Check out: Sunday, March 17
Reserve Your Room Now – Click Here
HOW MUCH IS IT?
Training Camp Cost*
$800 per athlete – PacWest annual member
$1,000 per athlete – Non-PacWest member
* Lodging is not included
Cost for Non-Athletes* (Significant Others/Sherpas)
$200 per person
* Lodging is not included